Ringing at St Peter & St Paul, Broadwell
8 bells (15–2–12 in F). Ground Floor. No toilet.
GL7 3QS . (Locate using Google Map or OS Map or OpenStreetMap).
Practice: Thursday 17:00 – 18:00
Sunday: No Sunday Service ringing at present.
After the Romans left in AD 410 England reverted to paganism and the area from Burford to Lechlade became disputed territory between the Angles in Mercia, north of Burford, and the Saxons south of the Thames at Lechlade. The Saxons won the battle of Beorhford (a hill outside Burford) in AD 752 and the area became Saxon. Christianity was introduced from AD 600 by St Birinus, a bishop from Rome, who set up a minster in the previously Roman Christian centre at Dorchester on Thames.
A system of minsters, where a group of priests or monks lived and worshipped, and chapels-ofease, outlying small churches to which a priest or monk travelled to preach, then spread out from Dorchester. Bampton became a minster with Broadwell and Langford as, initially, the chapels-ofease. Then Broadwell and Langford became minsters with Holwell and Kelmscott becoming Broadwell's chapels-of-ease.
All this preceded the Conquest in 1066.
Details and inscriptions of the bells
TREBLE (F):
4-3-3 c.w.t.
Eijsbouts
2019
2 (E):
4-2-16 c.w.t.
John Warner & Sons
1895
3 (D):
5-0-22 c.w.t.
John Warner & Sons
1895
4 (C):
5-3-22 c.w.t.
Edward Neale
1663
Details and inscriptions of the bells
5 (B♭):
7-3-14 c.w.t
Eijsbouts
2019
6 (A):
9-3-12 c.w.t.
Edward Neale
1653
7 (G):
11-1-18 c.w.t.
Joseph Carter
1581
Tenor (F):
15-2-12 c.w.t. in the key of F
William Hasylwood
c1500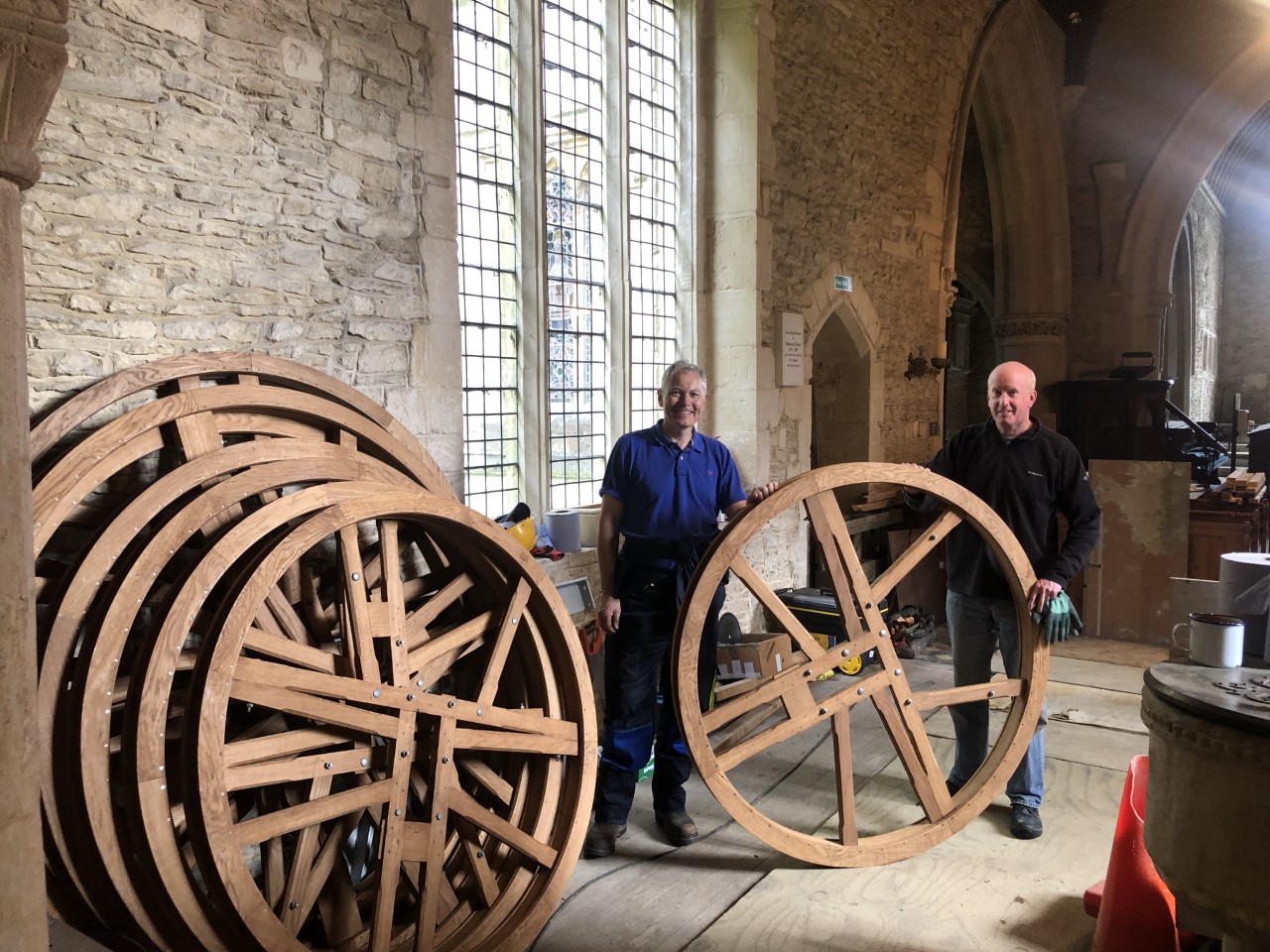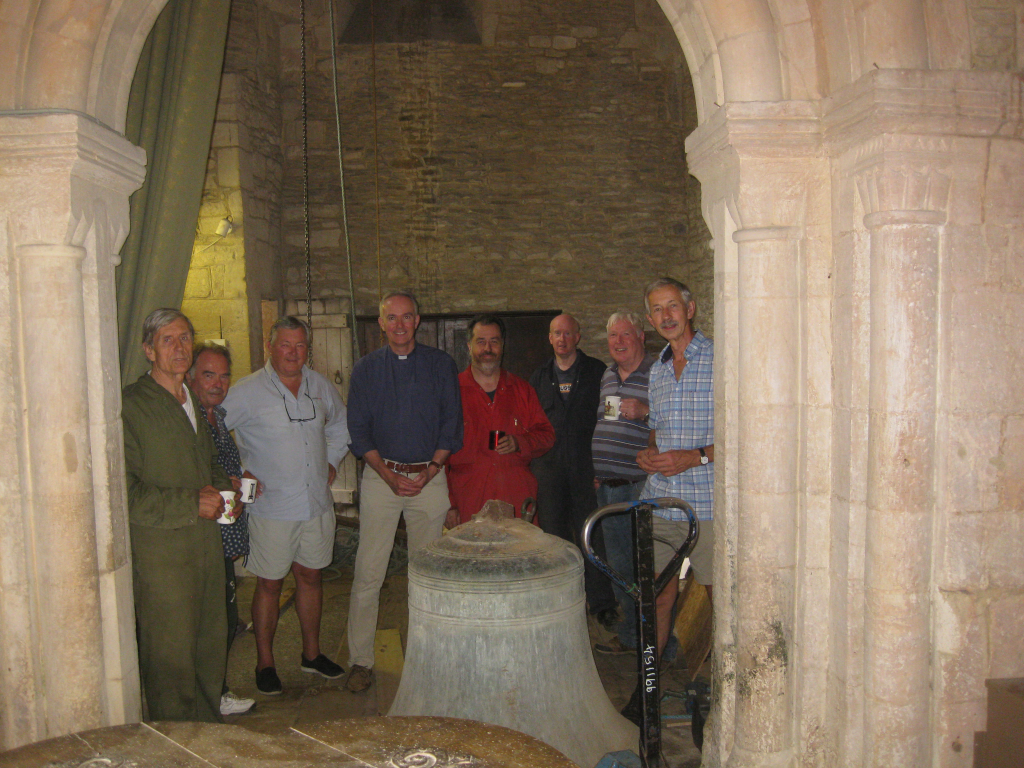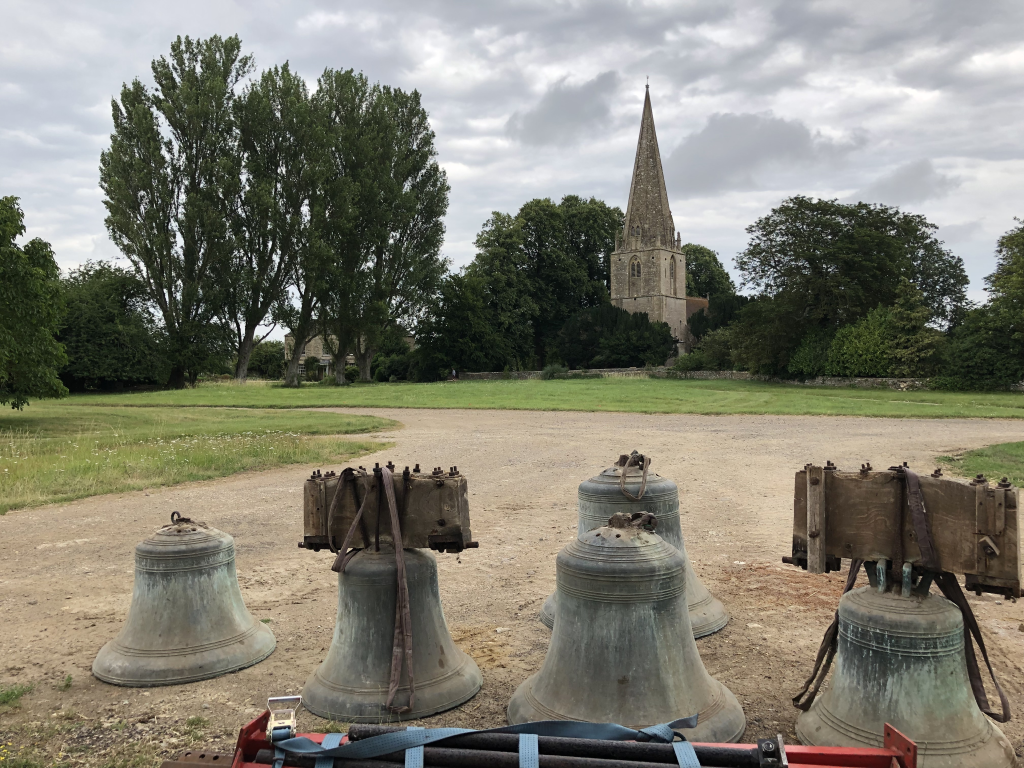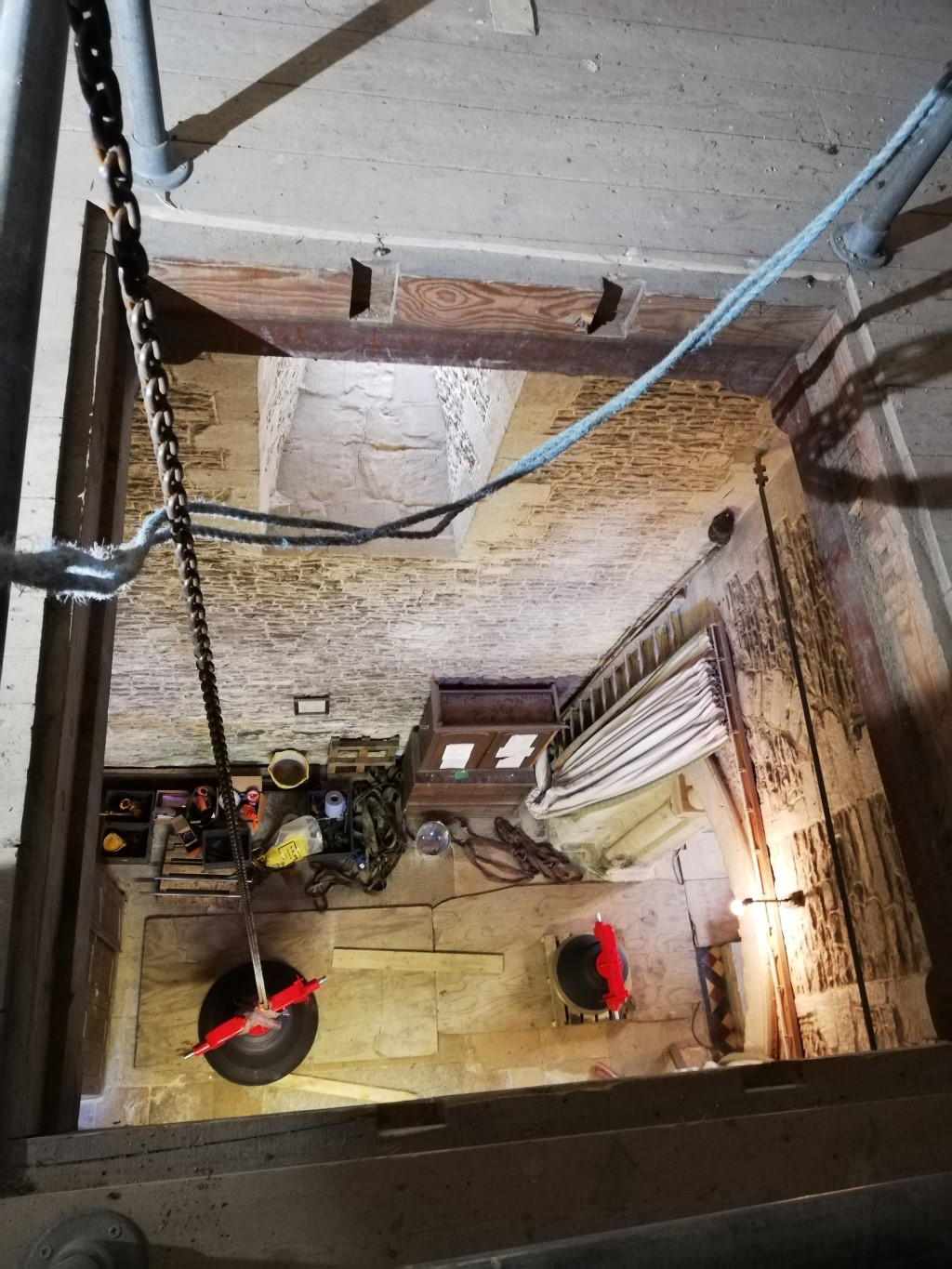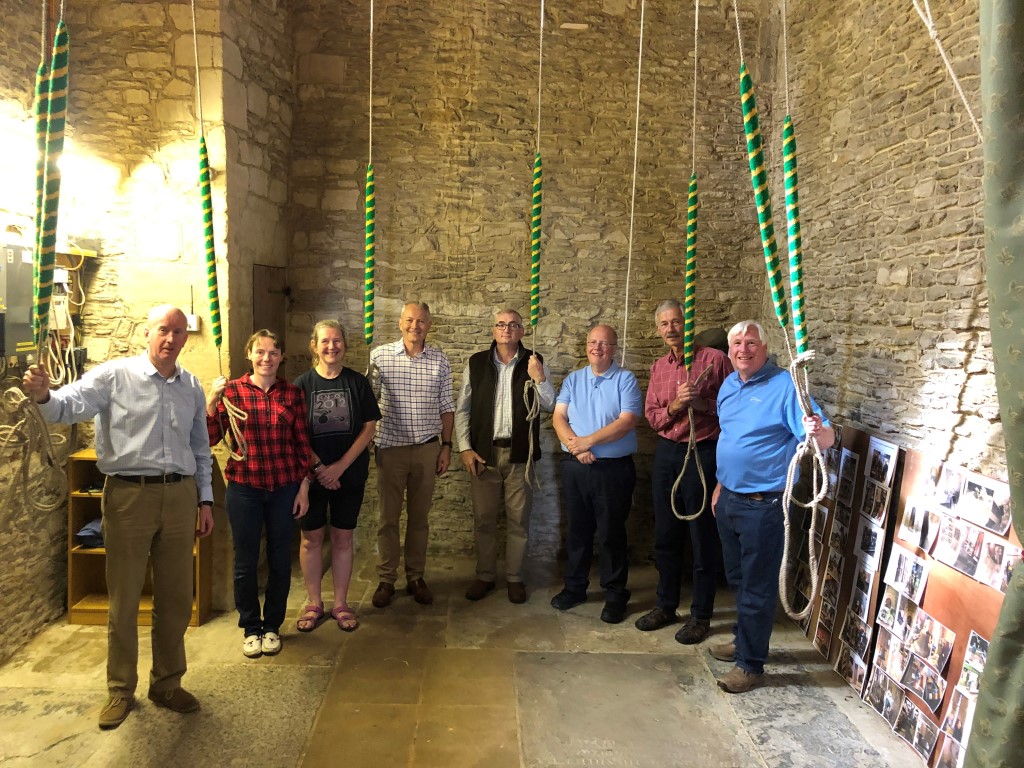 <!—-><!—->
<!—->
<!—->
<!—->
<!—-><!—->
<!—->
<!—->
<!—->
Bells that still ring – Radio 4 (iPlayer) Laura Barton's Notes on […]
<!—-><!—->
<!—->
<!—->
<!—->
<!—-><!—->
<!—->
<!—->
<!—->
The Witney Gazette and Oxford Mail recently ran a story on the […]
<!—-><!—->
<!—->
<!—->
<!—->
<!—-><!—->
<!—->
<!—->
<!—->
<!—->
With profound sadness, we must announce that Roger Barnes, Ducklington Tower Captain, […]